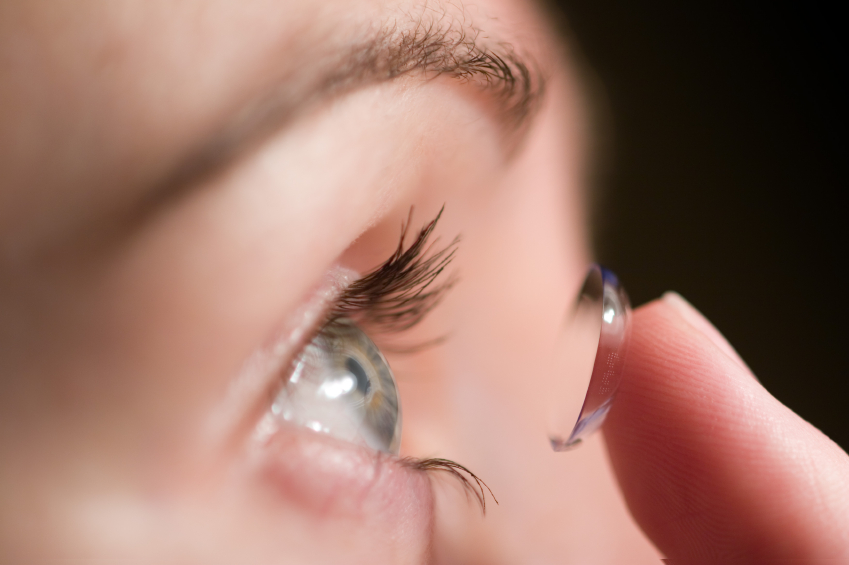 Our mission
EUROMCONTACT represent the European Manufacturers of contact lenses and lens care products to to EU institutions, stakeholders and the trade press, providing expertise for policy-makers and helping shape the right regulatory environment.
Our members make society healthier while providing safe, high quality contact lenses and lens care products, thus contributing to improved eye health and vision.
What we represent
of the soft contact lens market in the EU
of the lens care products market in the EU
of the rigid contact lens market in the EU
Please feel free to download the infographic of the key facts and figures of our industry
Governance
Organisational structure
The Board of EUROMCONTACT, composed by one representative of each national association; EFCLIN and companies members, discusses and adopts the strategy for EUROMCONTACT.
EUROMCONTACT activities are organised through working groups. There are today four working groups: Regulatory Affairs Focus Group; Public Affairs Working Group; Statistics Working Group; Compliance Working Group.
Priorities


A EU regulatory environment that support marketing of safe, high quality and innovative products on the market
EUROMCONTACT is committed to sharing its technical expertise and knowledge with EU decision-makers for the smooth implementation of the medical devices regulation.
EUROMCONTACT will continue its efforts to educate and provide training to its members on the new regulatory framework. Additionally the Clinical Evaluation Document of EUROMCONTACT, aimed at providing a framework for companies to run their clinical investigation and evaluation, is also updated on a regular basis and in line with the latest version of Clinical Meddev 2.7.1/rev4.


Statistics on the market for soft contact lens and lens care products
Since 2003 EUROMCONTACT has provided a market report for soft contact lens and lens care products. The report is based on aggregated data collected by an independent company from contributing companies. The level of detail in the report varies depending on whether the recipient is a distributing company, a national association or the trade press. The statistics collection and reporting will continue to provide to professionals an accurate picture of the market for soft contact lenses and their lens care products.


Promotion of contact lenses
EUROMCONTACT's objective to promote the use of contact lenses is the basis for its activities. EUROMCONTACT national associations are active at national level through the organisation of exhibitions, congresses and seminars targeting eye care professionals; through social media and press campaigns targeting patients; etc. EUROMCONTACT is present in the main international and European congresses on contact lenses where it provides information on the market, of the activities of the associations and of its members.


Patient compliance with contact lenses
EUROMCONTACT is committed to contributing to patient contact lens compliance. In collaboration with ECPs within the European Contact Lens Forum, EUROMCONTACT contributed to the development of recommendations addressed to patients and ECPs on how to handle and take care of contact lenses, as well as what to do when their ECP on a regular basis.
More information
EUROMCONTACT is a member of the European Contact Lens Forum.
The European Contact Lens Forum (ECLF) is the exchange platform between all contact lens specialists and the contact lens / lens care industry. It consists of the European Contact Lens Society of Ophthalmology (ECLSO); the European Council of Optometry and Optics (ECOO); the European Federation of Contact Lens Industry and IOL (EFCLIN) and; the EUROMCONTACT and International Association of Contact Lens Educators (IACLE). ECLF meets twice a year to exchange information, identify common interests and decide on joint activities. A series of documents and infographics to help compliance targeting ECPs and contact lens wearers are available on-line.
EUROMCONTACT is a member of the European Coalition for Vision
The European Coalition for Vision is an alliance of professional bodies, patient groups, European NGOs, disabled people's organisations, trade associations representing suppliers and research groups. The ECV exists to raise the profile of eye health and vision, to help prevent avoidable visual impairment, and to secure an equal and inclusive society for those with irreversible blindness or low vision in Europe, usually through events on the World Sight Day.
Who can become a member of EUROMCONTACT?
Any national association of contact lenses or lens care products manufacturers in Europe can become a member. If such association does not exist, any group of contactology of a national association of medical devices can become a member. Finally any company with a manufacturing facility in a Member State where there is no national association can become a member.
Why does it matter?
The regulatory environment for the contact lenses and lens care products manufacturers is driven by the EU. To be able to provide input and be able to obtain information, it is key to have a representation in Brussels.
EUROMCONTACT provides for an open and equal platform for members of all sizes for the exchange of information and promotion of action when appropriate. EUROMCONTACT uses advocacy to achieve its goals including constructive dialogue with related associations and political authorities.
EUROMCONTACT membership affords access to:
• Unique platform for exchange amongst manufacturers;
• Access to working group meetings a unique set to exchange amongst experts on common issues;
• Regulatory documents, training and seminars on regulatory affairs issues;
• Detailed market statistics;
• Proposed Code of Conduct for associations and for companies;
• Regular newsletters reporting on the association's activities and latest developments in the EU arena
Thanks to EUROMCONTACT you can:
• Gain expertise into the political issues impacting your industry;
• Help shape the industry position and influence the decision-making process;
• Have a direct say in Brussels.